About the report
'Seizing the opportunity to improve patient care: Pelvic floor services in 2021 and beyond' was written by a group of experts working with people suffering from pelvic floor and continence issues. The report calls for action to address stark inequalities in care across the UK's pelvic floor services. It offers local and national recommendations to improve patient outcomes.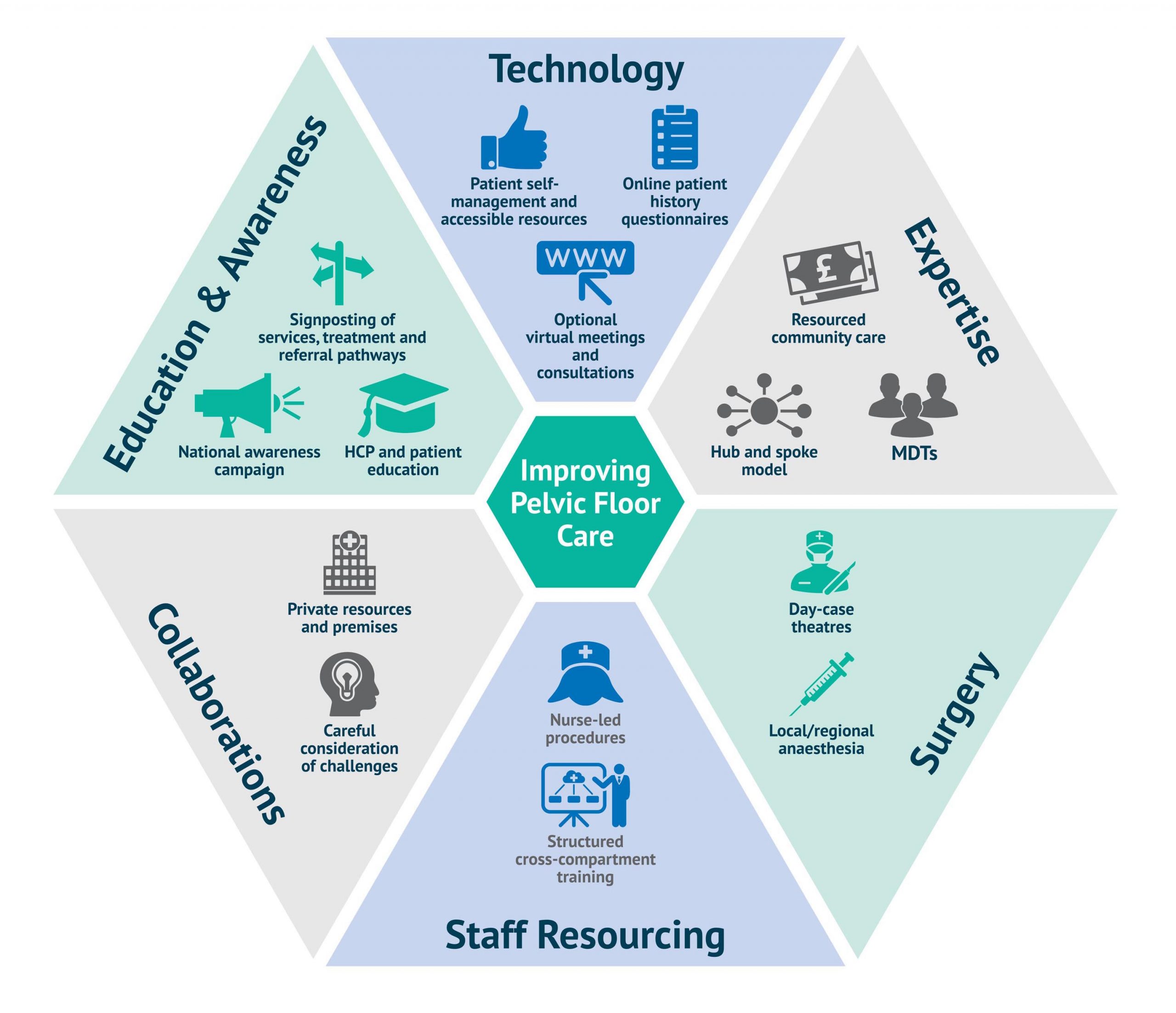 The report highlights six key areas for change.
Education and awareness
Technology-enabled care
Integration of expertise
Surgery procedures and premises
Utilising human resources
Collaborations and freeing up resources


About pelvic floor disorders
Pelvic floor and continence patients have been neglected for years.
The COVID-19 pandemic has magnified existing disparities in services, and led to unacceptable delays in patients' access to treatment.
When treatment to the pelvic floor is delayed, it becomes more intensive, requiring additional resource and cost. Delays also have a significant impact on patients' quality-of-life, mental health and wellbeing. If diagnosed quickly, symptoms can be improved before they become severe.
Now is the time to act. 14 million people in the UK live with bladder problems

6.5 million people in the UK live with a bowel issue It can take 10 years from first presenting to their GP with symptoms for patients to receive an accurate diagnosis and treatment 57,000 hospital admissions in England were due to constipation in 2010/2011 9% of women worldwide are affected by pelvic organ prolapse